THE TEAM BEHIND SCOUSE FLOWERHOUSE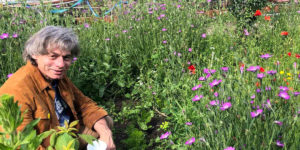 Richard Scott: Urban Ecologist
Richard Scott is Director of the National Wildflower Centre at the Eden Project, delivering creative conservation project work nationally, always with a Liverpool base. He is also Chair of the UK Urban Ecology Forum, He has delivered wildflower landscapes with partners including local authorities and community forests. Richard has developed successful new creative conservation techniques including soil inversion which has delivered startling new habitats across the UK for a selection for grassland, woodland, heathland and dune habitats, which are now extraordinary examples of what can be achieved with the right starting point. This experience was encapsulated in the Award-winning publication Wildflowers Work (1993, 1997 and 2004): a practical guide with detailed specifications for implementing wildflower landscapes.
In 2014 Richard won funding from Kew Gardens and the National Lottery (beating 4 other UK Cities by public vote) to create "England's Wildflower Flagship", for the Liverpool and Manchester Tale of Two Cities Project, which demonstrated a new kind of cultural ecology project. The National Centre Wildflower Centre homed with the Eden Project in Cornwall, and with a strong partnership with National Museums Liverpool demonstrates creative conservation techniques with wildflowers, and encourage the bold creation of wildflower landscapes in both urban and rural environments, to reverse biodiversity decline, and lead positive responses to the climate emergency and extinction crisis. Richard was chosen as one of 20 individuals for the San Miguel Rich List in 2018, highlighting those who pursue alternative forms of wealth.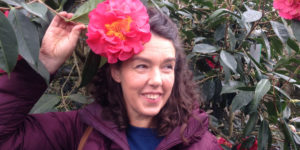 Polly Moseley: Researcher & Producer
Polly is a PostGraduate Researcher at LJMU, focusing on the social and environmental values by grass-roots organisations in North Liverpool – a subject inspired by her involvement in public art and urban wildflowering projects in Everton and Hulme. Working with a range of local artists, Polly has been responsible for building public engagement, which sparks off the beauty and symbolism of urban wildflowers. Polly's background before this was in arts, health and wellbeing, and she produced the cultural programme for Liverpool's Year of Health and Wellbeing in 2010, before working with Royal de Luxe and Culture Liverpool on the 2012 Sea Odyssey production, which started in Stanley Park. In 1996, after completing a Dual Honours degree in French & English Literature, Polly's career began in economic development, bridging new markets for digital SME's into France and organising a North East regional incubator programme and an annual stand at the MILIA expo. She has translated several books and book chapters from French to English and has developed close working relationships with creatives in the City of Nantes. Polly has also been an activist and campaigner for improvements to health services, based on her lived experience of the health/sickness service.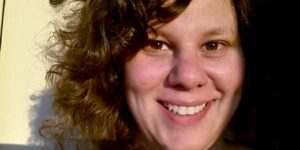 Gabriela Saenger Silva
Gabriela Saenger Silva is a researcher and producer, who specialises as educator and community facilitator. She works in a diverse range of projects involving arts and culture that envision heritage and legacy in communities.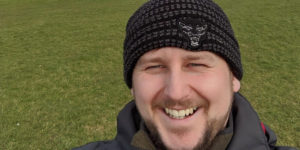 Bradley Hampson

Bradley Hampson is a world champion trampolinist, trampoline coach, community-minded activist and proud Dad.  Bradley coined the phrase Scouse Flowerhouse when he heard about the Northern Flowerhouse project, which was conceived in Everton with Friends of Everton Park on the back of the Tale of Two Cities project.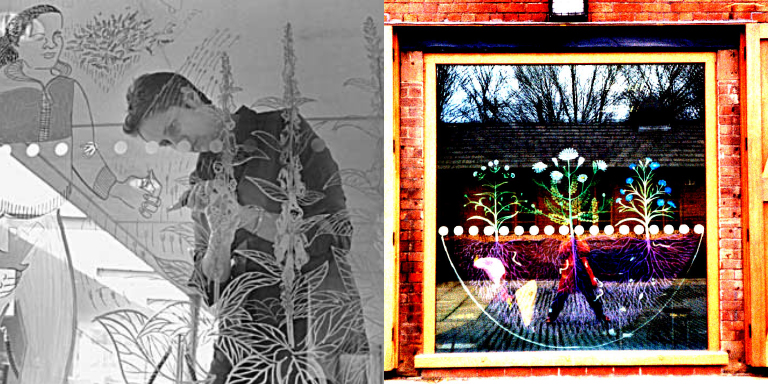 Nina Edge
Nina Edge is an artist, writer, gardener and activist living in Liverpool's Welsh Streets. Nina drew the wildflower species and location maps on this website. She has been drawing flowers and insects for the project since 2000. www.ninaedge.co.uk
Mark Loudon
Is a street photographer and baker, who has worked over decades with community projects in Liverpool. Mark Loudon's pictures are very prevalent on this website.
NONCONFORM
A brand consultancy and full-service marketing, design and digital agency working with clients across the UK from out bases in Liverpool, Glasgow and Newcastle.
National Museums Liverpool